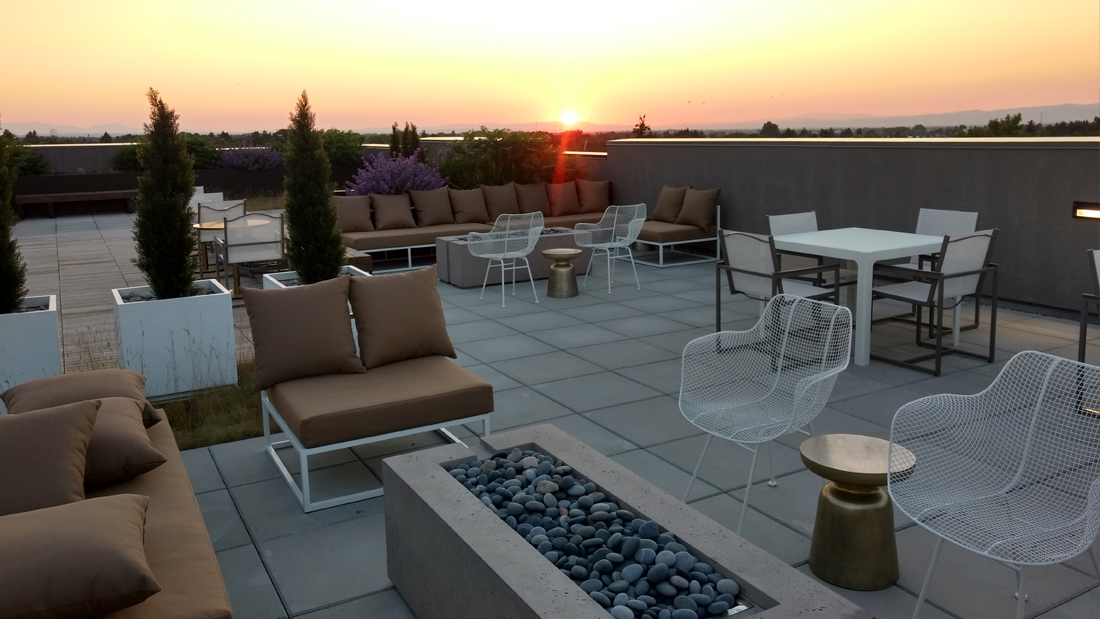 Outdoor Living Space Design in Bozeman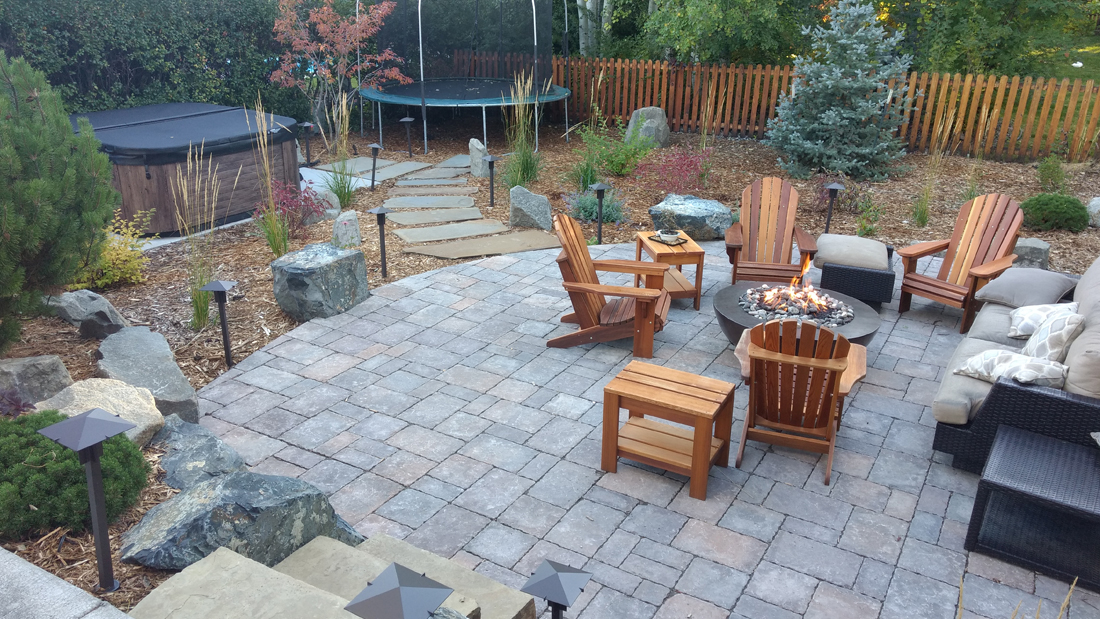 Outdoor Living Spaces Design Big Sky MT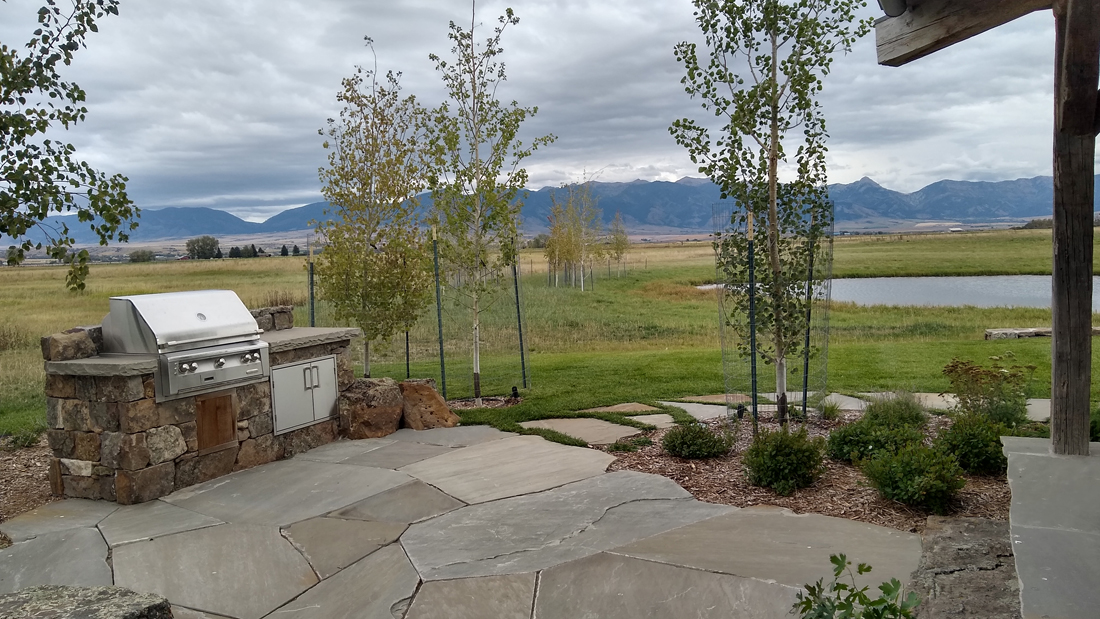 Outdoor Living Spaces Design Big Sky, MT
Bozeman Outdoor Living Spaces
Imagine your dream outdoor entertainment environment for backyard parties, barbequing with family and friends, or sitting on the back patio around a firepit enjoying the alpenglow with that special someone. Smell those stakes on the grill!  Taste that frosty brew!  This is your space, let's envision the kind of experiences you want to enjoy, with whom you want to enjoy them, and the kind of place you will enjoy those experiences in. This is what Montana outdoor living is all about.
When envisioning and planning your patio or garden space we will orchestrate and compose materials,  colors, textures, lights, sounds, and special elements to create your unique and inspiring outdoor escape. Custom professional landscape design and installation provides the ability to delineate space in a way that brings continuity and flow through the home and garden and outdoor environment. This level of design and implementation not only adds functionality to an outdoor living space but makes the homeowner a participant rather than a mere observer. Incorporating thoughtful hardscaping elements creates immediate and lasting results that continue to improve over time.
Solstice Landscaping specializes in the design and creation of outdoor living spaces through the use of locally sourced plants, soil, stone, mulches, seed, metal art,  and other elements.  We are here to help you achieve harmony in creating a space that is both functional and personal to you and your home. Let's get started crafting your dream space.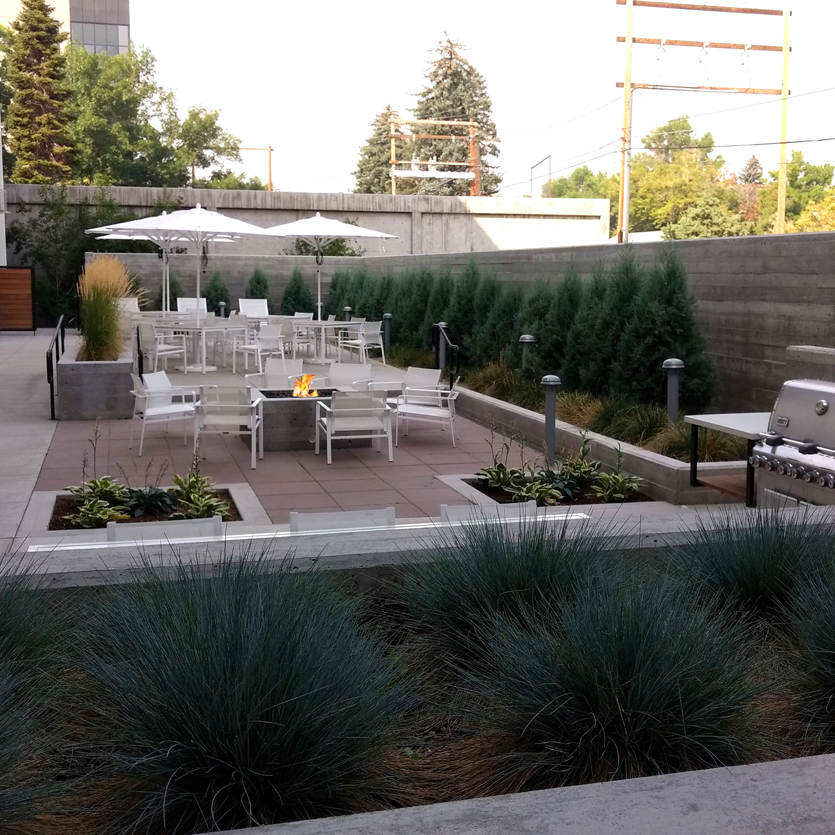 Bozeman Outdoor Living Services:
Hardscaping
Paver and flagstone patio installation
Paver patio driveway installation
Block and stone retaining wall installation
Boulder placement
Fire pit installation
Outdoor fireplace and kitchen installations
Stone stair installation
Pots and planters
Bridges and paths
Ready to Get Started?
We'd love to chat about your landscape design goals.

Solstice recently completed a fairly major landscaping project for us at our new home in The Gallatin River Ranch. The project involved designing and building walkways, stone steps, patio areas, irrigation, and lots of landscape plants. The Solstice crew was excellent. Their work was quality, the crew was professional and friendly, and they completed the job on time. We would recommend them to others interested in designing and building a quality landscape.