Bozeman Outdoor Living Spaces
When looking at your landscape design it's important to utilize as many colors, textures and elements to create a unique feel for your outdoor space. One way to bring diversity and character to your landscaping is through the use of hardscaping. Hardscaping is the use of man made stone, metal, synthetic or wood products to extend the architectural elements of your home into the exterior. By incorporating products like pavers, flagstone, sculptures, steel, boulders, landscape lighting, outdoor fireplaces or outdoor furniture, the use of hardscaping can create a landscape that is inviting, inspiring and also functional.
Our Bozeman outdoor living landscapes and hardscaping certainly defines outdoor space in the same way that planting beautifies outdoor space. Successful construction design and implementation has the ability to delineate space in a way that brings continuity and flow between the house and garden. It fortifies the functionality of the garden, pulling the user out as a participant rather than a mere observer. Its results are usually very immediate and in most cases permanent. It allows landscape to become architecture.
At Solstice, we specialize in designing and installing outdoor spaces, utilizing materials sourced or custom built locally as well as from abroad. Were here to help you achieve that balance in creating a space that is personal to you and your home.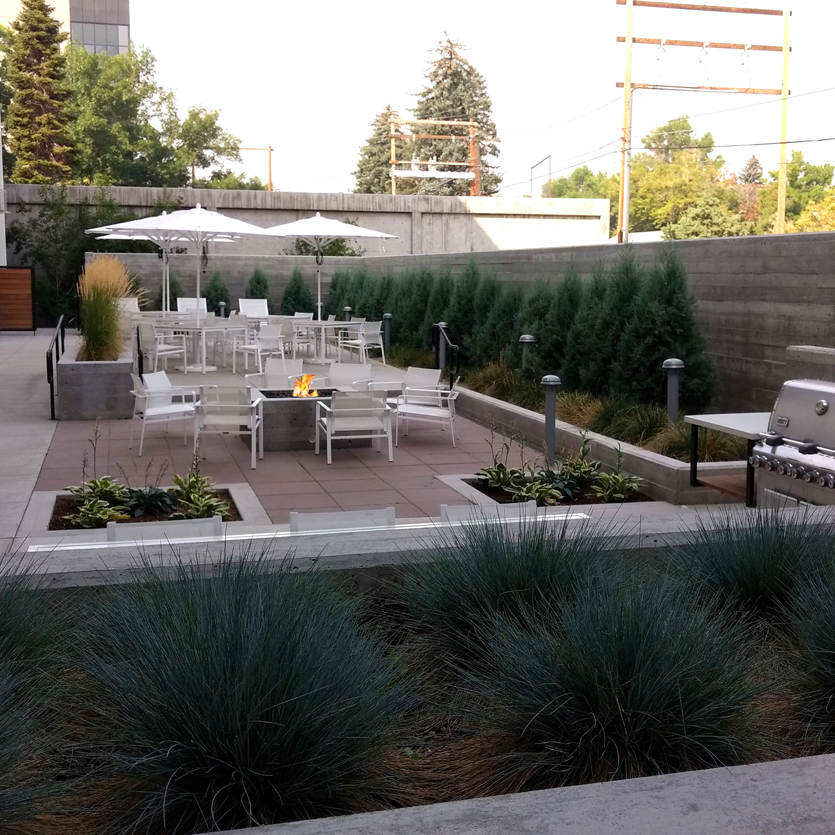 Bozeman Outdoor Living Services:
Hardscaping
Paver and flagstone patio installation
Paver patio driveway installation
Block and stone retaining wall installation
Boulder placement
Fire pit installation
Outdoor fireplace and kitchen installations
Stone stair installation
Pots and planters
Bridges and paths
READY TO GET STARTED?
We'd Love to chat about your landscape design goals.

Solstice recently completed a fairly major landscaping project for us at our new home in The Gallatin River Ranch. The project involved designing and building walkways, stone steps, patio areas, irrigation, and lots of landscape plants. The Solstice crew was excellent. Their work was quality, the crew was professional and friendly, and they completed the job on time. We would recommend them to others interested in designing and building a quality landscape.