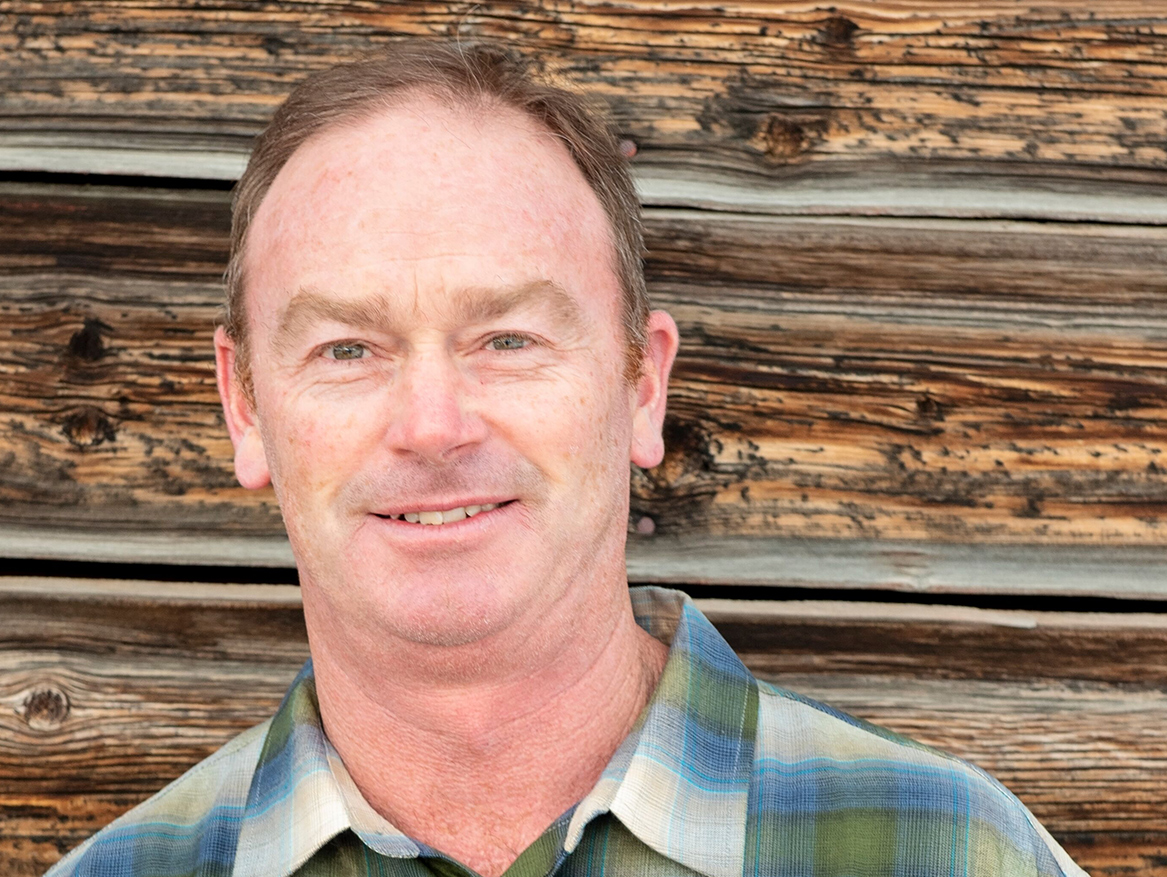 Geoff Hammond
Co-owner – Business Operations and Project Management
Geoff grew up in Southern California and moved to Bozeman in 1997. He has a B.A. in English Literature from MSU, Bozeman. He started Solstice Landscaping in 2002 and has a combined experience of 18 years in landscape design, landscape construction, business management and project management. He enjoys fishing, the outdoors, traveling and most of all spending time with his wife and two daughters.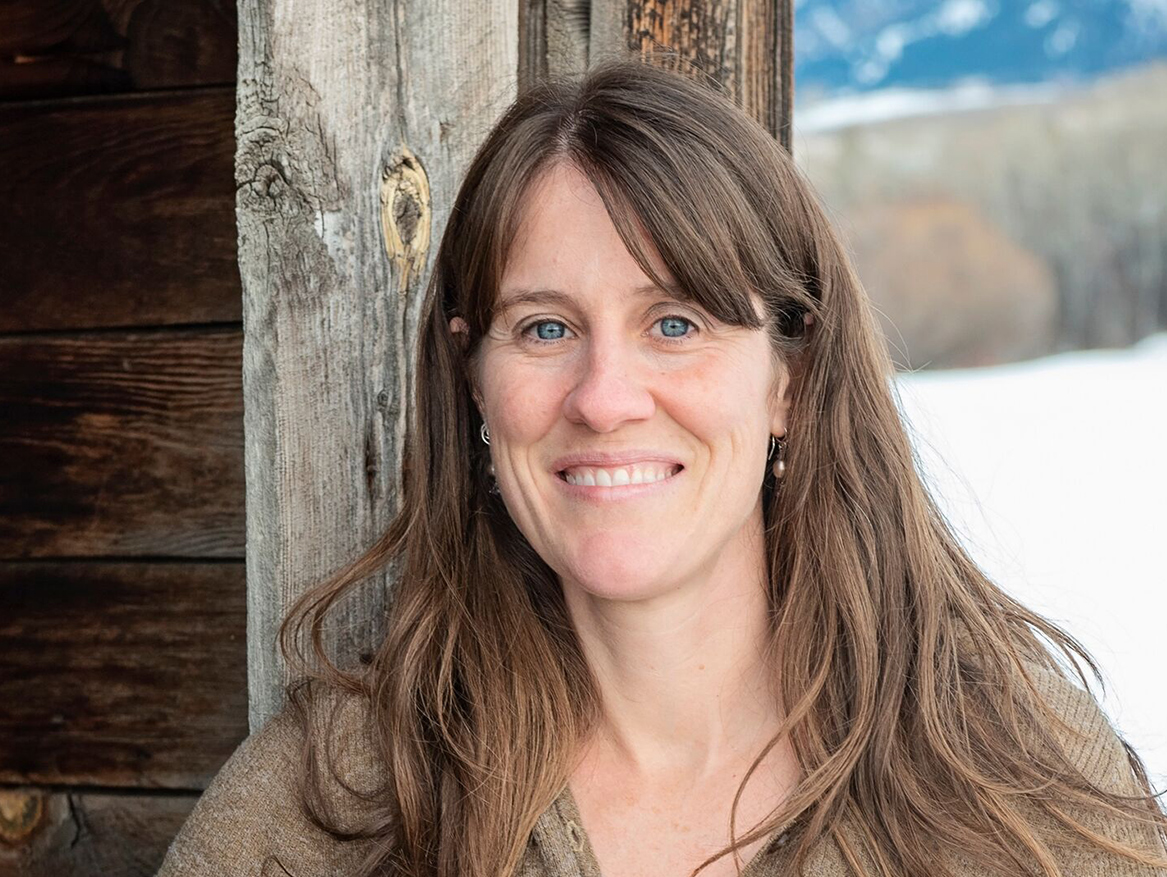 Grace Desmarais Hammond
Co-owner – Finance and Administrations Manager
Grace grew up in Western Massachusetts and moved to Bozeman in 2000. She has a B.A. in English Literature and a B.S. in Wildlife Biology. Grace has spent much of her career working in the field of wildlife and habitat conservation in and around the West. She has been working for Solstice Landscaping for 12 plus years and is Solstice's chief financial manager and administrator. Grace enjoys playing guitar and cello, gardening, travel, spending time with family and hanging out with her two girls.
Errol Schumann
Operations Manager & Professional Landscape Designer, LEED AP.
ICPI Certified Concrete Paver Installer
Errol has been in the landscaping profession since 1996 with roles ranging from landscape construction foreman, landscape maintenance foreman, landscape architect and landscape designer. He earned a B.S. in Landscape Architecture in 2004 from Colorado State University. Now he is a part-time professor in the Landscape Design Program at Montana State University in addition to his roles at Solstice! Errol passed the training and exam and accumulated enough installation experience to become a Certified Concrete Paver Installer with the Interlocking Concrete Paver Institute. Before finding his passion in design-build landscaping where he is more hands-on with owners and the built landscape, he was a landscape architect in a large Colorado design firm where he worked in teams to design new community parks and open spaces, rec-centers and resort landscaping for projects throughout the nation.  Errol shows thoughtfulness, professionalism and dedication in all aspects of his roles with Solstice. He has a knack for crafting visions that regularly exceed client's expectations by bringing various elements together to create beautiful lasting landscape designs. If not at work you will find him playing with his family and dog, digging or harvesting in his gardens, tying flies, remodeling his home, or on the water in pursuit of trout.
Danny Wagner
Landscape Construction Foreman and Snow Operations Manager
Danny hails from Dubuque Iowa and moved to Bozeman in 2013 to work at Bridger Bowl and pursue his passion of snowboarding. He started with Solstice in 2014 and quickly moved up from a laborer to become Solstice's main landscape construction foreman. Danny has a variety of experience in managing design/build projects, irrigation specialization, hardscape installation and snow removal management. Clients regularly comment on what a pleasure he is to work with. Danny should have completed his required installations for his Interlocking Concrete Paver Institute Certification this season and will have that certification going into this season! In his off-time he's often at Bridger Bowl or in the mountains with his girlfriend and dog.
Teddy De Tavernier
Landscape Maintenance Foreman
Teddy grew up near Lame Deer Montana and moved to Bozeman attend MSU. He has over 8 years of landscape maintenance and began working with Solstice in 2015. He is responsible for managing operations in our mowing division. Teddy is liked and respected by many of our crew and clients for his thoughtful and genuine nature. Teddy values spending time with his family and getting outdoors.
Easton Athmann
Landscape & Irrigation Foreman
Easton joined our team in 2016 after moving to Bozeman from Sauk Rapids, MN. He has 7 years of combined experience in the areas of landscape construction, landscape maintenance, irrigation design, install and repair. Easton takes pride in his work and is always seeking to learn and expand his knowledge in the field. He enjoys spend time with his family and enjoying his extra time in the mountains. Exciting news! Easton has his first son on the way and is due this spring!
Eric Cale
Project Manager and Landscape Construction Foreman
Eric Cale, a Bozeman native, joined Solstice Landscaping in April of 2019. He graduated from Colorado Christian University in 2006 with a B.S. in Business Administration with an emphasis in Business Management. Eric has worked in landscape maintenance and installation since 2007 and most recently worked the last 9 years at Regis University as the Landscape Lead Worker. While there he worked to enhance the arboretum, maintained all the sports turf and oversaw the general maintenance of all hard and softscapes campus-wide. Eric has a wide variety of past work experiences ranging from working for Foothills Park and Recreation in Littleton, CO, to working in landscape maintenance for the University of Colorado, Anshutz. Eric and his wife chose to leave Denver and move back to Bozeman to provide a better quality of life for their daughter. When not working, he enjoys spending time with his family, backcountry skiing, hiking and fishing, just to name a few of many favorite activities.
Devon Angel
Landscape Construction Foreman
Devon grew up in Cincinnati, OH. He moved to Bozeman and joined the Solstice Landscaping team in May. He has five years of combined experience in landscape maintenance and installation and brings great perspective to our team. He has learned a lot about how we do things at Solstice and is excited about the quality of projects we work on.  In his free time you will find Devon exploring the trails around Southwest Montana with his pup.
Anna Hatcher
Garden Services Manager
Anna grew up in Bozeman and has lived here most of her life. During an exchange year in Switzerland, Anna had the opportunity to live on a rural farm where she realized her love of plants while living amidst massive gardens, hundreds of fruit trees, and incredible landscaping. When she returned to her hometown, Anna pursued and completed her bachelor's degree in Environmental Horticulture at Montana State University. Anna joined Solstice with several years of landscape gardening experience. When she is not gardening with Solstice Landscaping, she can be found hunting for mushrooms, playing bass with her band Croc Pot, sewing, painting, and gardening at her home.

My wife and I recently hired Solstice Landscaping to install a new patio and perennial beds. Errol was easy to work with during design and installation of the project. The Solstice crews were on time, hard working and did a beautiful job. We are very satisfied and happy with the quality of work. The project even came under budget! Without hesitation we recommend Solstice Landscaping for your project needs.