Bozeman Landscaping & Big Sky Landscaping
You spend precious time and energy decorating and designing every aspect of the inside of your home. That same care should be taken to show your style on the outside. Let Solstice Landscaping – a full-service Bozeman landscaping and Big Sky landscaping company – help you design, install and care for your dream yard, paver patio or perennial beds – and anything in between. Our design and installation professionals will guide you through every step of the way – ensuring 100% satisfaction.
When Solstice Landscaping has completed your outdoor project, your home's personality will be carried from the inside out.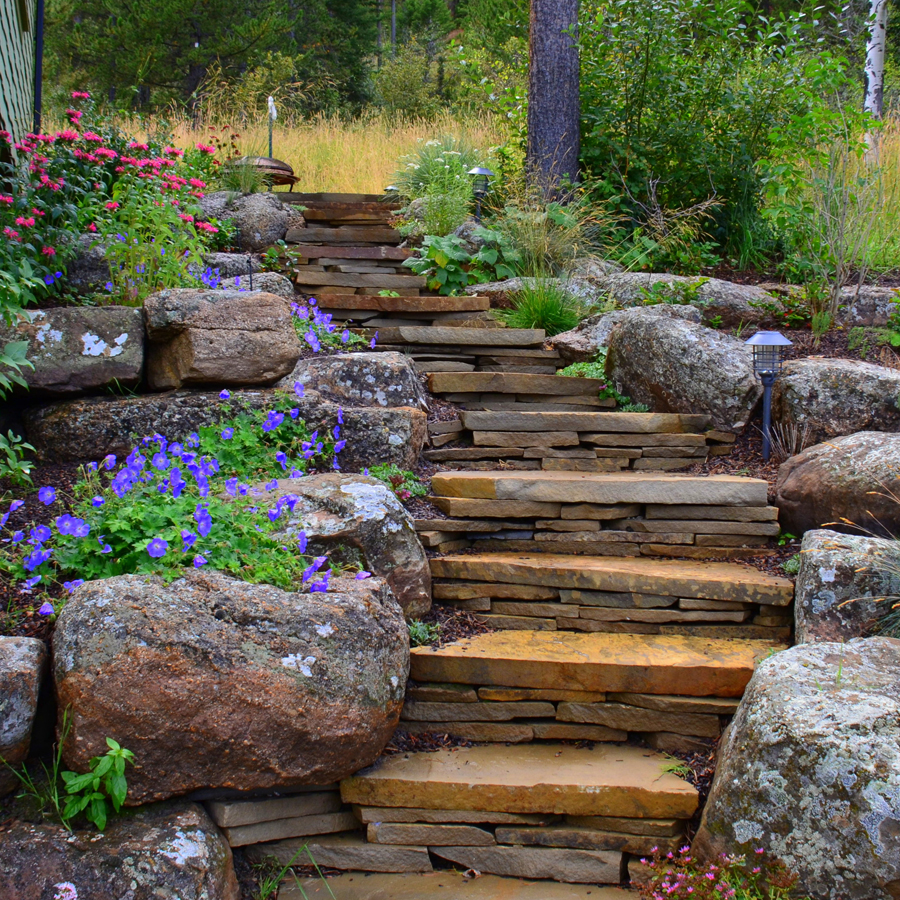 Bozeman Landscaping Services:
Landscape design
New construction
Landscape Renovations
Paver and Flagstone Patios
Boulder and Retaining Walls
Water feature installation
Path, accent, water feature and outdoor lighting
Tree, shrub and perennial planting
Irrigation Systems and Waterwise Watering
Drought Tolerant Plantings and Native Enhancements
READY TO GET STARTED?
We'd Love to chat about your landscape design goals.

Solstice Landscaping went above and beyond to make our downtown home landscaping look incredible. We live on a street with beautiful Oak trees. The downside to this is the lack of growth! Errol was fantastic to work with and had great suggestions to create a beautiful look in our shady front yard. He replaced our old window boxes with a modern feel and placed beautiful stepping stones in the backyard to complete the look. The best part… they were able to complete the project just in time for our family to visit to celebrate our marriage. Not only was I impressed with the design and entire team, but also the dedication to complete our job in such a short amount of time. Thank you Errol and Solstice Landscaping… you have clients for life!