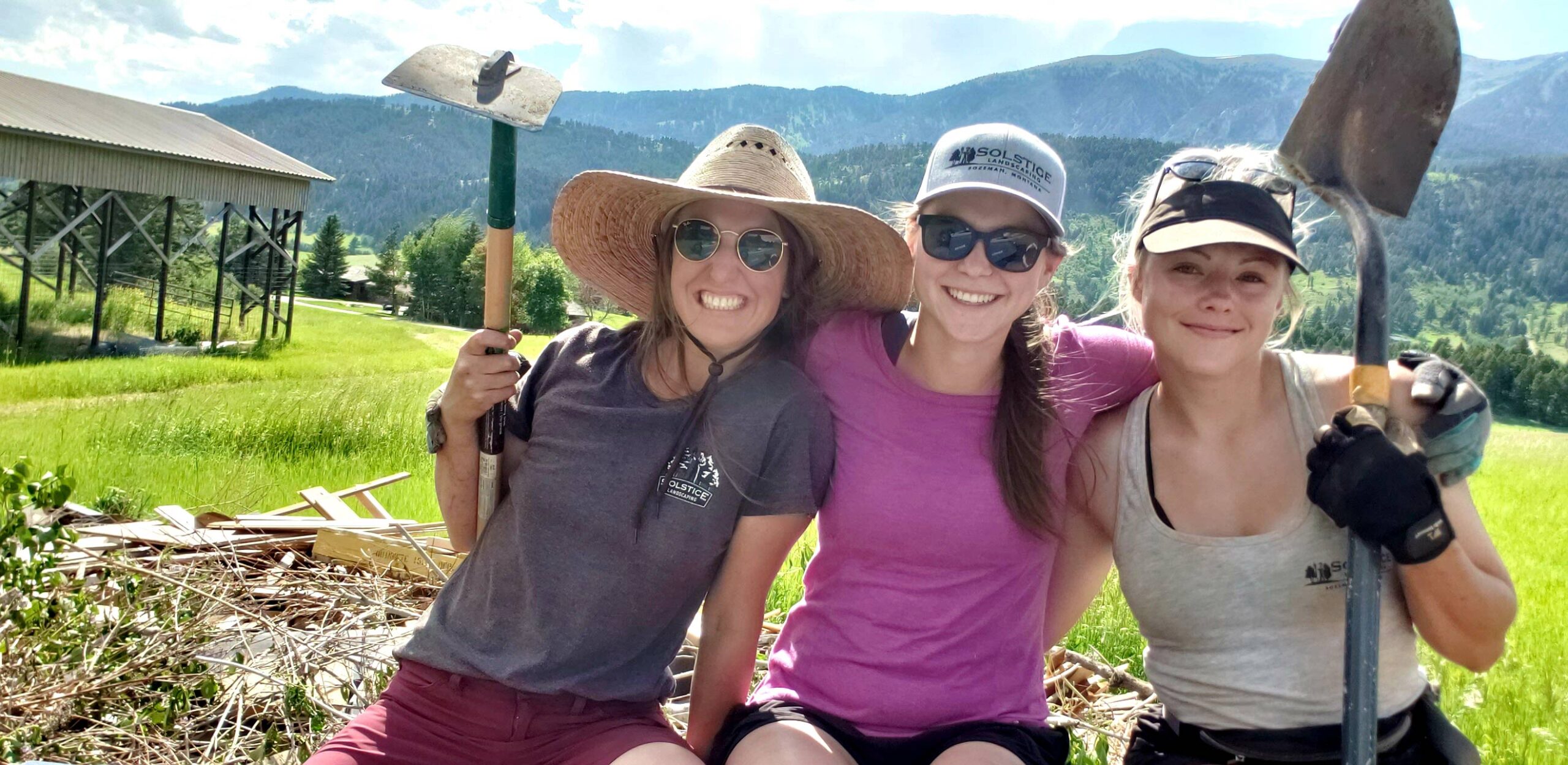 Landscaping Jobs in Bozeman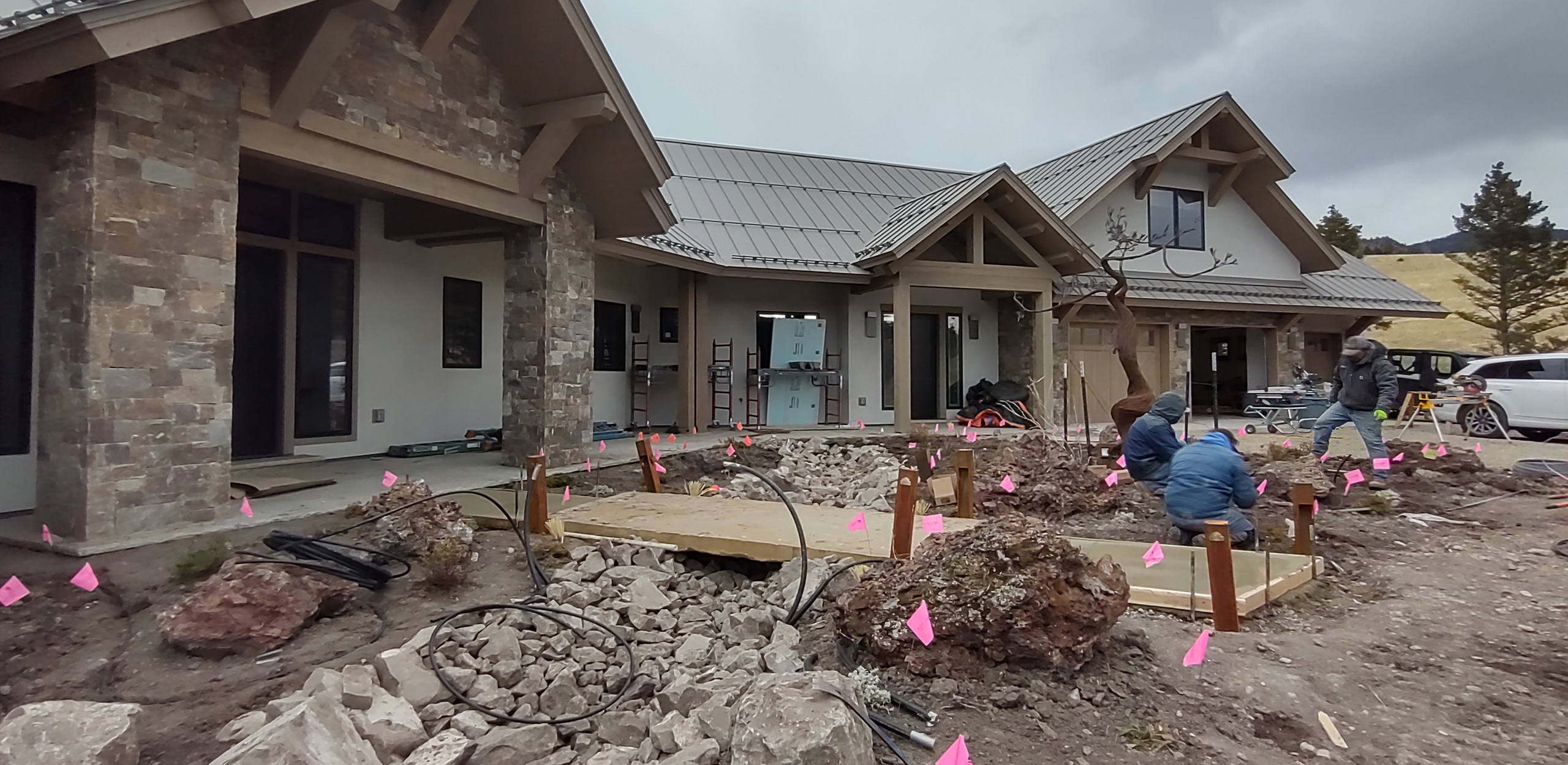 Landscape Job Bozeman, MT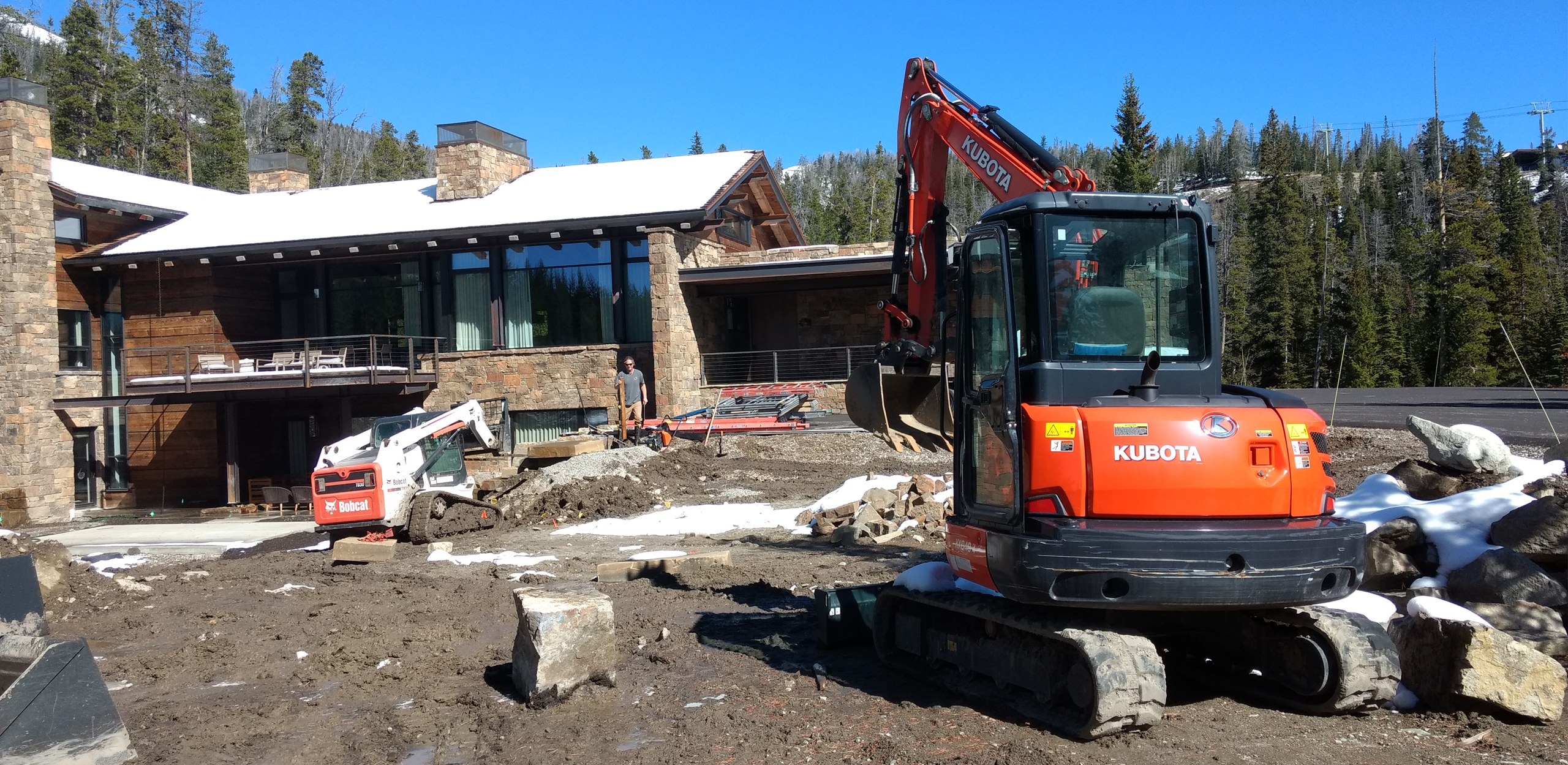 Landscape Job Big Sky, MT
What better way to spend a day than working in the Montana outdoors, making new friends, getting exercise-sunshine-and fresh air, and sharing stories about your latest weekend adventures in this amazing place we call home? It is very likely that your new team member may just become your new fresh powder pal, rock-climbing belayer, fly fishing or hunting buddy! 
Landscaping in Southwest Montana is an exciting and rewarding career that takes you to some of the most beautiful properties and areas of Montana while crafting remarkable environments with an inspiring team. We are looking for talented, energetic individuals who love to work outside and be a part of the creative and inspiring Solstice Landcaping team.
Crafting and caring for beautiful outdoor environments for our awesome clients is a passion around here.  Whether you are looking for Bozeman summer jobs or a career of Montana Landscaping, Solstice Landscaping provides many unique and exciting opportunities for any experience level. We are constantly working to expand our culture of caring for our team members, our passion for crafting award-winning landscapes, and our commitment to helping individuals grow within our company. 
Come join and help better our team!
"I worked for Solstice Landscaping during the 2021 summer season and enjoyed every aspect of it. I loved starting a project from next to nothing and ending with a landscape design that is not only beautiful but built to last. However, my favorite part of working for Solstice was working with like-minded individuals that made coming to work a pleasure everyday. Every team member works their hardest to make the overall outcome surpass the customers expectations and it makes working in this environment so enjoyable." -Kadia Miller
Solstice Landscaping is a mid-sized landscape contractor specializing in new construction, renovations, stonework, irrigation and maintenance.
We offer exceptional benefits and opportunities including: 
BENEFITS – Year Round – Full Time Positions – Competitive Salary, Health-Dental-Vision Insurance Stipend, Retirement Plan Matching, Use of Company Vehicle with Gas Card, Paid Vacations, Paid Family / Sick Leave, Paid Holidays, Cell Phone Stipend, 4-Day Work Week Options, Company Attire Provided, Fun and Safe Work Environment, Advancement Opportunities, Quality Fleet of Trucks and Equipment, Local Work-You Can Be Home in Evenings, Central Shop Location in Gallatin Valley, Outdoor Work on beautiful Montana Properties, Steady, Reliable Employment Positive Work Environment, Awesome Teammates, and Beyond
BENEFITS – Seasonal Full-Time Positions and Seasonal Part-Time Positions – 4- Day Work Weeks, Competitive Wages, Overtime Available Most Weeks, Paid Holidays, Outdoor Work on beautiful Montana Properties, Company Attire Provided, Local Work-You Can Be Home in Evenings, Central Shop Location in Gallatin Valley, Steady, Reliable Employment, Advancement Opportunities, Fun and Safe Work Environment, Positive Work Environment, Awesome Teammates, and Beyond
Positions- click each to view full job description
Year Round – Full Time Positions
Seasonal – Full Time and Part Time Positions